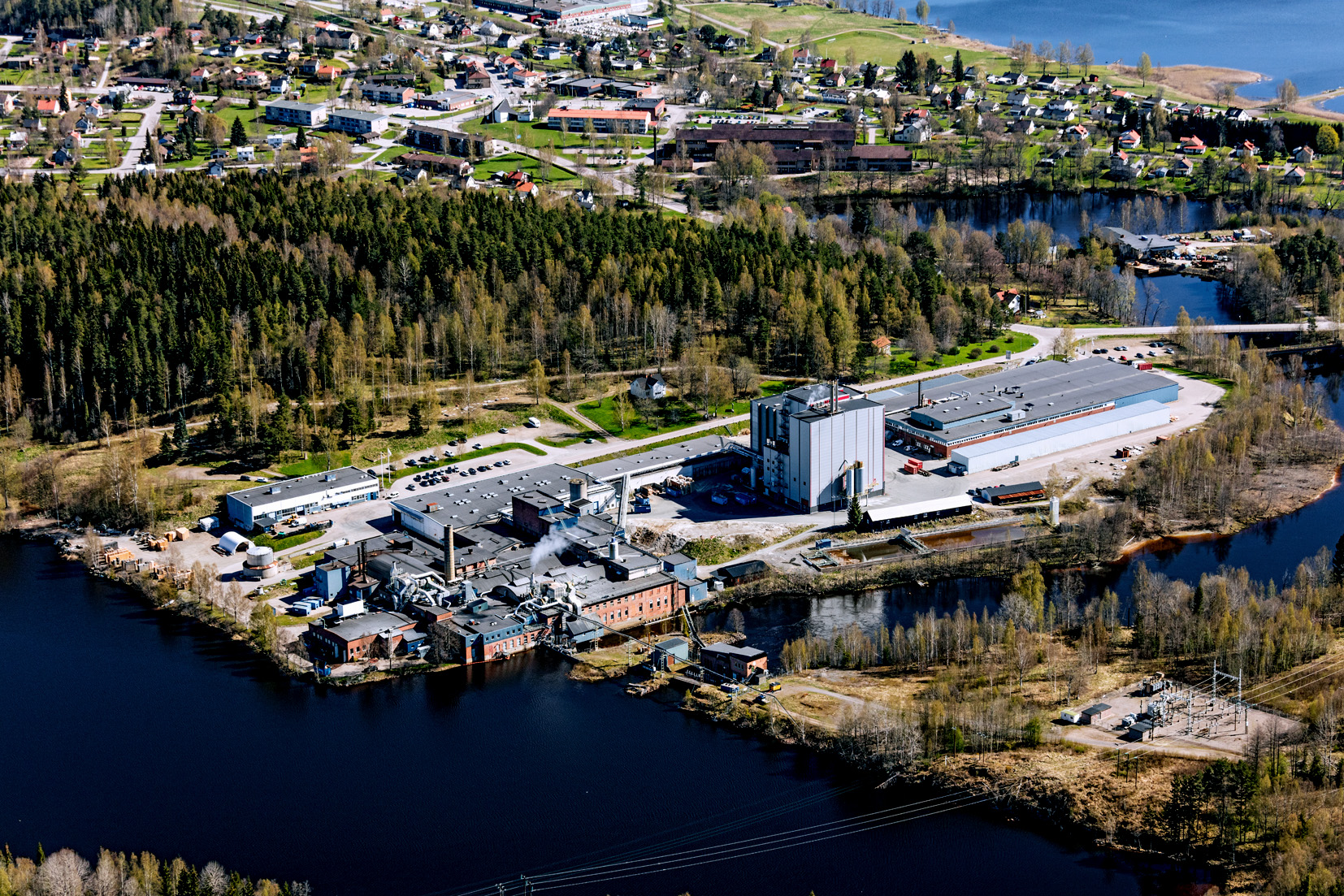 Nordic Paper Åmotfors expands vibration monitoring on PM6 with HD technology
Swedish speciality paper mill Nordic Paper Åmotfors in Värmland continues its investment in condition monitoring equipment from SPM and is now expanding the existing online vibration monitoring system on paper machine PM6 with additional measurement points.
In a first step, the paper mill invests in sixty-six DuoTech accelerometers, combining vibration and shock pulse measurement with the patented HD ENV and SPM HD technologies and giving maximum early warning for deteriorating mechanical condition. The HD technologies provide clear and easy-to-interpret measurement results from a very early stage of damage development, providing optimal conditions for planned maintenance.
The new measurement points are connected to the Intellinova online system, equipped with vibration modules. Installation of the system will take place during a planned maintenance stop this summer.
Plant Manager Christer Österberg on why this investment is made: "We have had online measurement on the Yankee and dryer cylinders on PM6 for a few years and are very pleased with the result. Now we choose to proceed so that in three years' time, we will have the entire paper machine online, which in my opinion provides very reliable monitoring."
In addition to the online monitoring of PM6 with Intellinova, the plant in Åmotfors also uses the portable Leonova Diamond instrument for route-based condition measurement on less critical equipment.
Nordic Paper Åmotfors produces 48,000 tons of unbleached custom-made kraft paper annually on paper machines PM1 and PM6. Kraft paper is a very strong paper made of 100% fresh fiber (as opposed to recycled fiber-based products), which is used as sack paper and as coatings on corrugated board (known as kraft liner), among other things. Further uses for kraft paper are as interleaving paper for the steel industry and electrotechnical paper for insulating electrical components.