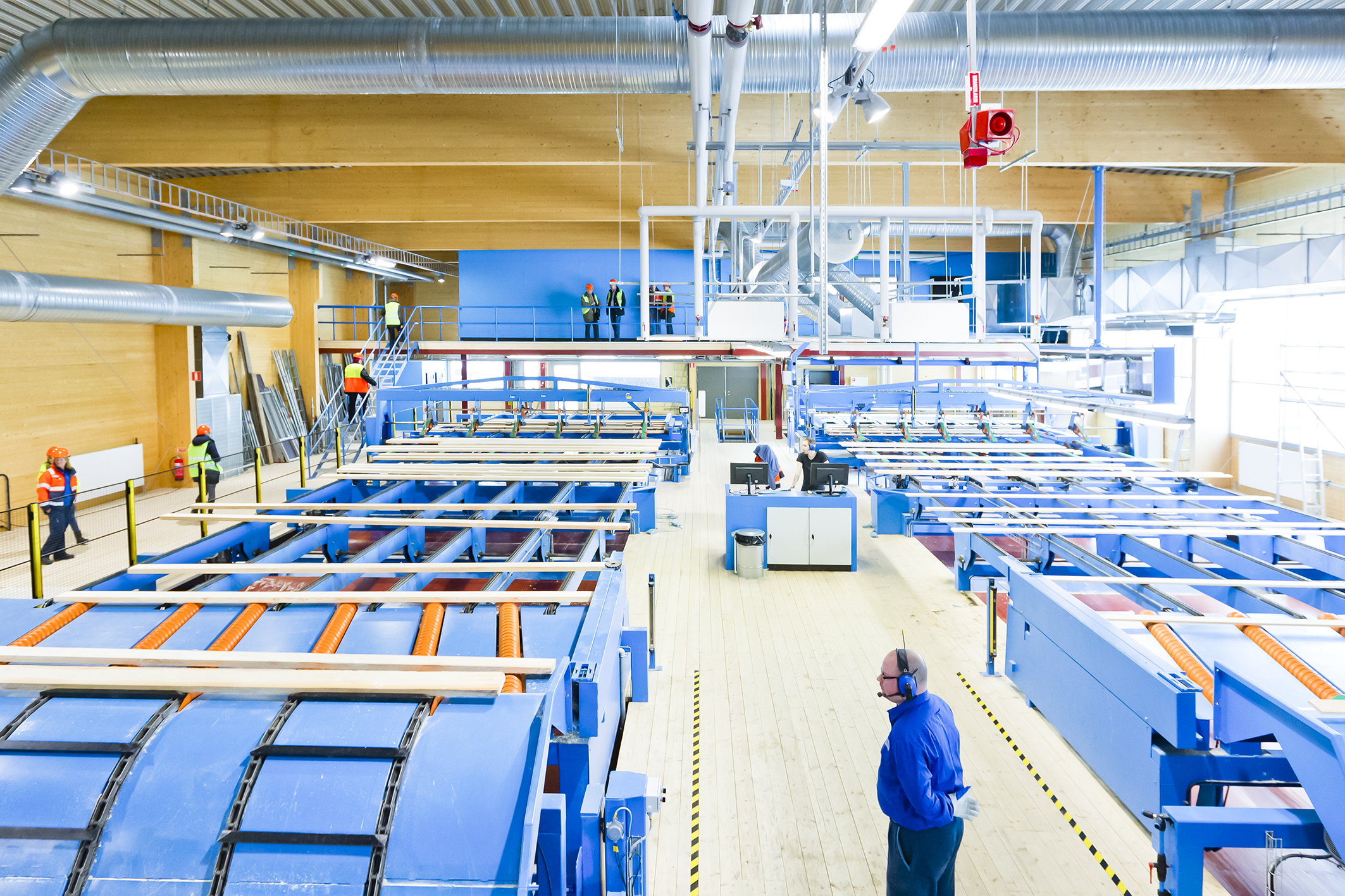 One of Scandinavia's largest sawmills to start up condition monitoring with SPM
The Braviken sawmill in southeast Sweden has recently decided to introduce condition monitoring with SPM equipment and is now investing in the portable instrument Leonova Diamond.
The choice fell on the most recent instrument from SPM, Leonova Diamond, which has a complete range of useful features, including a unique combination of shock pulse measurement with SPM HD and advanced yet easy to use vibration analysis. Parallel execution of multiple measuring assignments streamlines measuring routes with time savings of up to fifty percent. Tri-axial vibration measurement, sophisticated tools for gearbox analysis and the possibility to measure process parameters are other practical functions in Leonova Diamond.
Maintenance Manager Fredrik Andersson explains why Braviken opted for SPM: "I have used SPM measuring devices for several years on a previous assignment in another process industry. My experience of SPM is very positive, as they have always supplied high-quality equipment and services. SPM is service-oriented and can assist with extensive industrial and maintenance skills. Another important factor is that their instruments and software are user friendly and designed for technicians and mechanics in maintenance."
Holmen Timber produces high-quality commodities in pine and spruce for construction, carpentry and packaging purposes. The Braviken sawmill outside Norrköping is one of Scandinavia's largest and most modern, specializing in spruce construction timber with an annual capacity of 550,000 cubic metres of sawn timber. The timber is predominantly processed on the spot at the sawmill. Braviken began operations in early 2011 after an investment of approximately €100 M. The sawmill employs about 100 people.
Other Swedish sawmills using equipment from SPM for condition monitoring are Moelven Valåsen, which also uses Leonova Diamond, and Södra Wood Mönsterås which conducts online measurements on its lumber dryer.