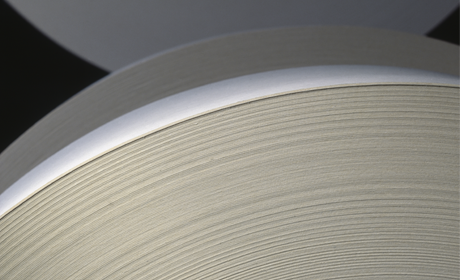 Stora Enso Kvarnsveden upgrades portable instruments for condition monitoring
The Stora Enso Kvarnsveden paper mill in Dalecarlia in central Sweden has been working actively with condition based maintenance for many years, and yet another major investment in this area has now been made in the shape of an upgrade of the plant's portable instruments for condition monitoring.
Stora Enso Kvarnsveden has upgraded its five Leonova Infinity instruments to four Leonova Emerald and one Leonova Diamond, SPM's most recently launched portable instruments. The instruments will be used for monitoring the mechanical condition of process-critical machines using the SPM HD measuring technique for bearing monitoring and advanced, yet easy-to-use vibration analysis. In addition to this unique combination of versatile measuring techniques, the instruments also contain a number of unique features, including parallel execution of multiple measuring assignments which can streamline measuring routes with time savings of up to fifty percent.
Teemu Lehtola, Maintenance Manager at Stora Enso Kvarnsveden, explains what is behind the investment: "We had the opportunity to try the most recently introduced instruments from SPM. Our instruments were getting on in years and when we compared our measuring route times - the old instruments against the new - we concluded that we can save over twenty man-hours per month. Those hours can instead be spent analyzing our measuring results and improvements. Moreover, there are more features in the new systems which we will be able to make use of."
The Stora Enso group is a leading provider of renewable solutions in packaging, biomaterials, wood and paper on global markets. The business area Stora Enso Paper produces renewable paper solutions for print media and office use. At the Kvarnsveden mill near Borlänge, founded in 1900, uncoated magazine paper and improved newsprint are produced on the three paper machines PM8, PM10 and PM12. The production capacity is 750,000 tons per year, about 95% of which is exported.
Stora Enso Kvarnsveden has used SPM HD on low RPM equipment such as wire presses, wash presses and screw presses - among other applications - for several years with good results. Online, as well as portable measurement with SPM equipment, is carried out on selected measuring points throughout the pulp and paper mill.