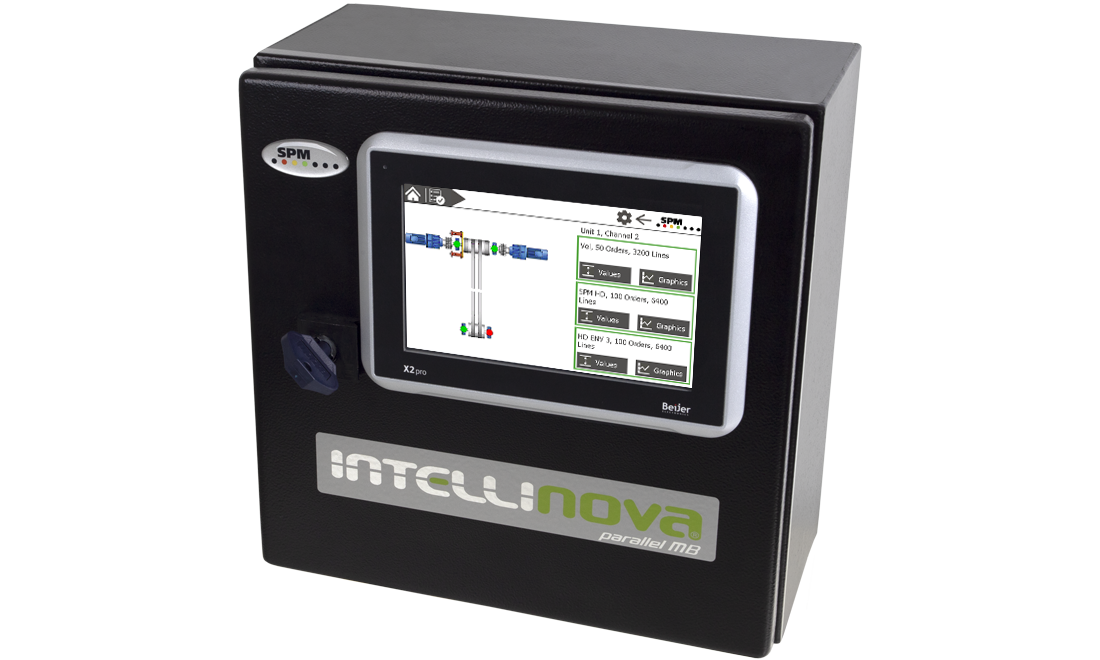 Volvo Cars in Torslanda installs Intellinova Parallel MB with HMI display in the final assembly
Short measurement windows and high requirements for integration made Intellinova Parallel MB with HMI display the choice for condition monitoring in the final assembly at the Volvo Cars plant in Torslanda. The primary purpose of the system is to make high-performance condition monitoring easily accessible in the factory.
Car production in Sweden has a significant impact on the country's economy. The automotive industry accounts for one-tenth of the entire country's export and employs about 130,000 people. Volvo Cars, which develops and manufactures passenger cars, is making strong progress in Sweden as well as on the global market. The Torslanda factory covers the entire process from bodywork to the final assembly of passenger cars.
The final assembly is the part of the manufacturing process where all parts must come into place before testing and delivery, and this section places high demands on availability and reliability. A stop in the production chain due to bearing damage or other types of machine failure can delay production and cause high costs. Avoiding unplanned stops, therefore, is a top priority in the automotive industry, and in this context, condition monitoring is a crucial factor for profitable maintenance.
Volvo Cars in Torslanda has previously installed Intellinova Parallel MB, a small and robust unit for parallel condition measurement on four channels, on two fully automatic bolting stations performing automated mounting of the body to the powertrain.
In a proof-of-concept installation, condition monitoring in the final assembly is now extended with another Intellinova Parallel MB system using DuoTech transducers to monitor mechanical and lubrication condition in a vertical conveyor before engine mounting. Despite the very limited measurement window, the Intellinova Parallel MB system, measuring continuously and in parallel, produces reliable measurement results that simplify the planning of maintenance actions.
The new system installation involves a version with an HMI display, an easy-to-use interface that provides an instant overview of the mechanical condition of the machines monitored by Intellinova Parallel MB. The measurement evaluation is presented in green-yellow-red, based on manually set alarm levels. The solution gives operators a direct overview of machine condition. If measured values exceed the alarm limits, the system sends alarms automatically.