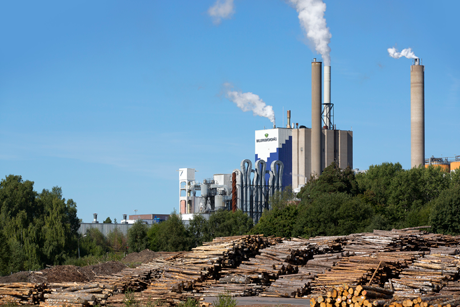 BillerudKorsnäs to monitor continuous digester with SPM HD
The BillerudKorsnäs board mill in Frövi, Sweden, has made a strategic decision to streamline its condition monitoring of low RPM machinery using the patented and award-winning measuring technique SPM HD.
Starting with the continuous digester, the multi-functional online system Intellinova Compact with SPM HD will be installed to monitor the condition of three rolling element bearings. The continuous digester is a critical part of the production and online measurements on parts of this equipment have thus been prioritized.
In a comment on the investment, Benny Gill, Maintenance Manager at Frövi, says: "We need better control of critical low-speed applications, such as the continuous digester discharger. High machine availability and avoiding unexpected downtime is important to us in order to increase profitability."
The BillerudKorsnäs Frövi board mill produces carton board and liquid packaging board. In addition, a development centre offers expert assistance to customers in the areas of packaging optimization, printing support and conversion support. The annual capacity of this production unit is 430 000 tonnes. Approximately 600 people work at the board mill.