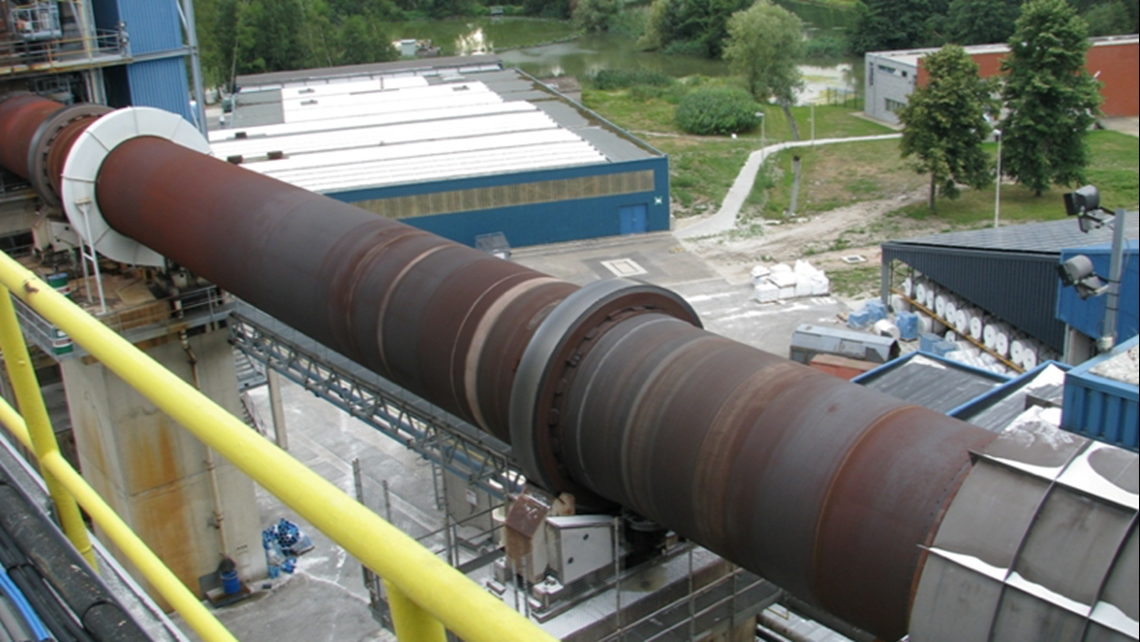 Case study: Successful trial measurements on low-speed rotary calciner
In material processing industries – such as cement manufacturing or kraft pulping – the rotary kiln, or calciner, is a production-critical piece of equipment. This case study deals with the results of online test measurements on a calciner, involving the HD condition monitoring technologies and the DuoTech accelerometer.
The first test measurements on the low-speed (3.5 RPM) calciner began in 2013, using the SPM HD measuring technique. The successful detection of bearing damage subsequently led to the replacement of the previous vibration monitoring system with a permanent Intellinova Compact installation from SPM.
During later test measurements with the new DuoTech accelerometer and the HD ENV vibration enveloping technique, further bearing problems were detected, including an outer race bearing damage with over ten months' pre-warning time.