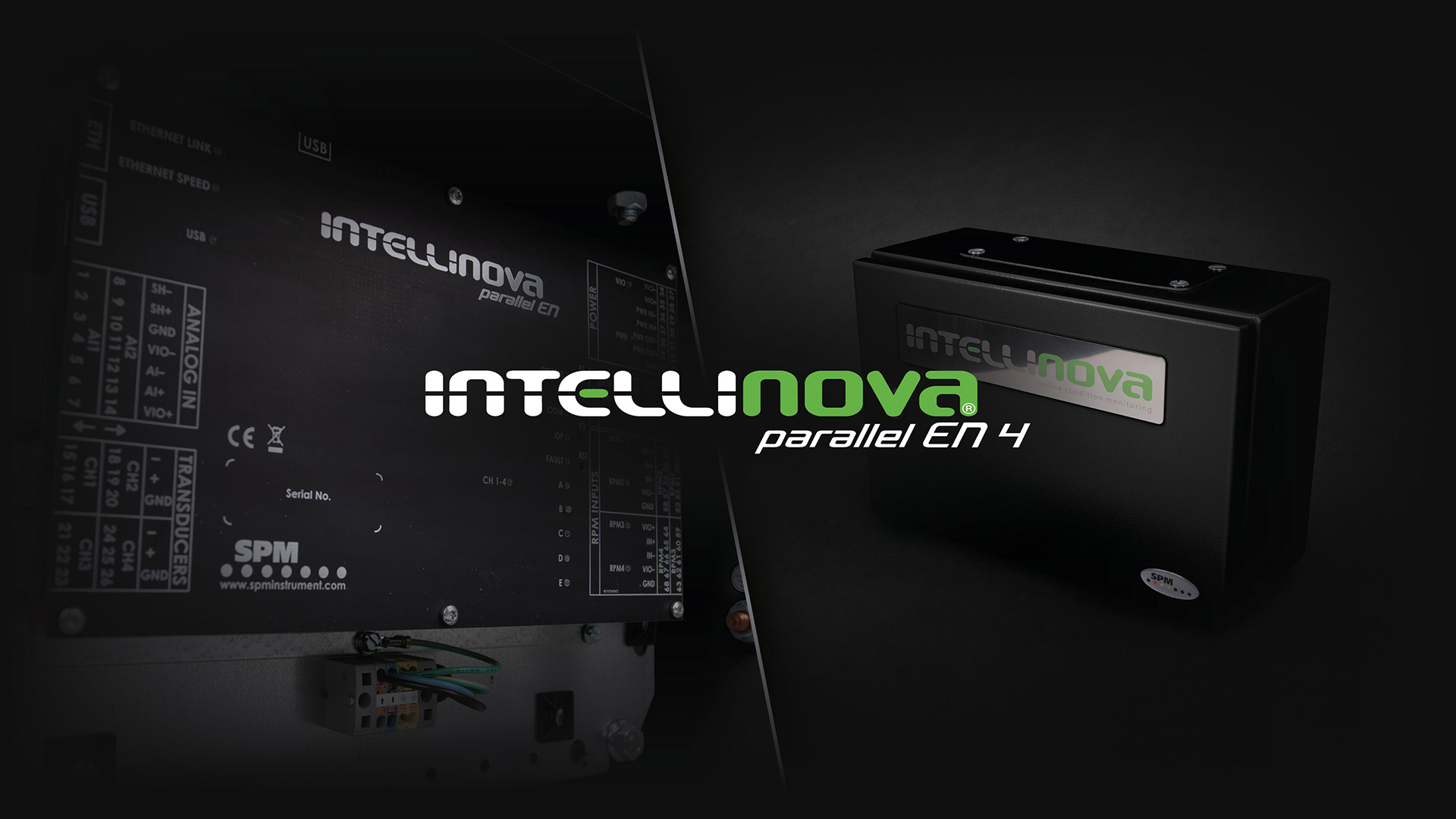 High-performance online system Intellinova Parallel EN now available in four-channel version
SPM Instrument now launches yet another version of its flagship online system Intellinova® Parallel EN. The new team member with four channels is a cost-efficient condition monitoring solution for compact machinery where a few measuring points are sufficient to cover all monitoring requirements.
Small in size, big in power
Intellinova Parallel EN is the most advanced condition monitoring system in the Intellinova suite. Taking full advantage of HD condition monitoring technology, the new four-channel version joins its siblings in providing the world's most effective methods for monitoring vibration as well as gear, bearing, and lubrication condition with unsurpassed prewarning times. The patented HD technologies HD ENV and SPM HD make the new version a perfect fit for applications where short process cycles require that measurements be performed very quickly.
Intellinova Parallel EN with four channels is also ideal for temporary or proof-of-concept installations and root cause analysis.
Building on next-generation digital platform technology, the system boasts excellent computation performance. The system is a smart choice for IIoT environments, offering powerful interoperability and integration features, including the open and extensive Condmaster Entity Server REST API and the OPC UA industry standard. The platform also means the system is ready for next-generation machine learning and AI as well as edge and cloud computing.
The smallest Intellinova Parallel EN cabinet installation yet, this new four-channel version with Wi-Fi accessory is small enough to allow installation close to the machine in many cases, thus minimizing the amount of cabling required.
The four online systems in the Intellinova Parallel EN family – with 4, 8, 16, and 32 channels, respectively – constitute a powerful, flexible, and complete condition monitoring solution for the vast majority of industrial equipment, making it easy for customers to tailor the solution that suits each application best.