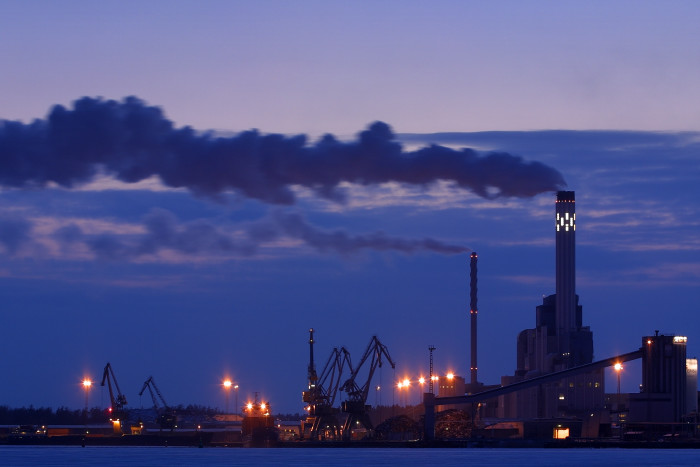 Mälarenergi to invest in portable instruments for condition based maintenance
The city of Västerås in central Sweden houses the country's largest cogeneration plant, owned and operated by public utility company Mälarenergi which has now decided to invest in Leonova Diamond for portable condition monitoring.
The order was signed after a period of successful trial measurements with Leonova Diamond, during which Mälarenergi quickly saw the advantages of the instrument and its capacity to increase equipment reliability. Thus, Mälarenergi now has initially ordered two Leonova Diamond for condition based maintenance.
The instruments will primarily be used to acquire condition information such as temperature, pressure, flow, etc., in the plant, but they will also be used for simple, efficient and reliable measurement of bearing condition with SPM HD. The purchase also includes training for maintenance technicians.
Jörgen Engström, Manager of the Mechanical unit - Heat/Production, says: "We have worked with condition monitoring in the plant for many years, with online and periodical measurements. Since the plant is now expanding and we want to ensure a secure and stable operation for our customers, we need modern and easy-to-use equipment that helps us work proactively without everyone having to be highly trained vibration technicians - because condition checks will now be conducted also by maintenance technicians and go beyond vibration measurements. After evaluation of the trial measurements, SPM proved to be the best option for our maintenance technicians to work with and we have therefore decided to purchase two Leonova Diamond for the CBM group."
Mälarenergi supplies district heating and cooling, electricity, water and communication solutions to residential and business customers. The combined heat and power plant in Västerås is Sweden's largest and provides Västerås, Hallstahammar and nearby urban areas with heat and hot water via the 660 km district heating network, which provides 97% of all heating in the Västerås urban area. Using back-pressure production, the plant also produces electricity. Mälarenergi and its subsidiaries employ more than 600 people.