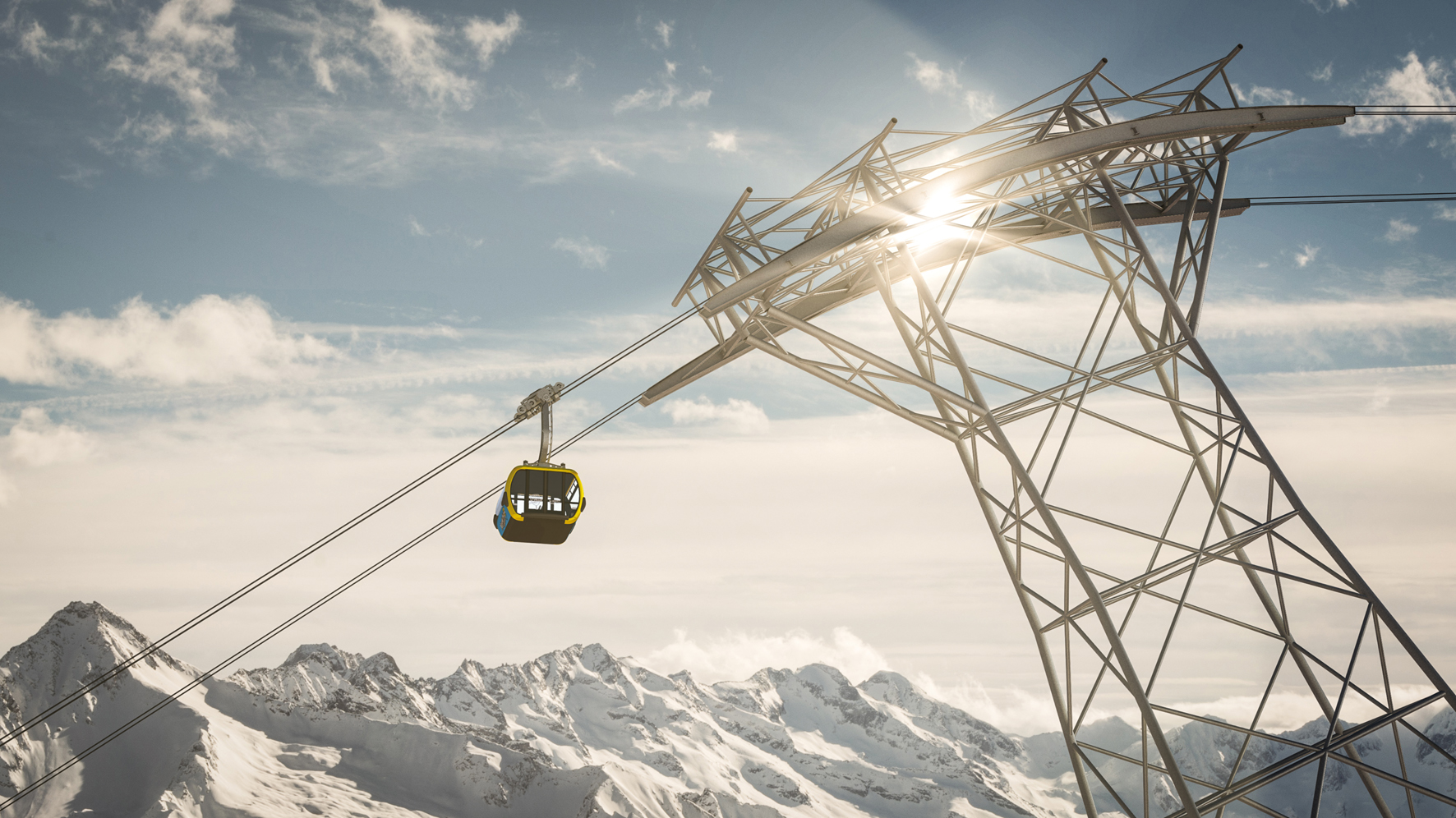 Mayrhofner Bergbahnen in Austria to monitor new cable car online with Intellinova
Austrian ski resort Mayrhofner Bergbahnen AG has awarded SPM Instrument Austria a contract for monitoring the condition of the new 3S Penkenbahn cable car, which will start its operation this December, with the Intellinova online monitoring system.
The extensive ski area on Mount Penken is one of the largest and most diverse ski areas in Austria, including the "Harakiri Piste", Austria's steepest ski slope with a 78% gradient. The new 3S*)  Penkenbahn features state-of-the-art technology and a pioneering mobility concept. The new cable car is faster, more comfortable and more efficient than its predecessor, increasing transport capacity from 2,000 to 3,840 passengers per hour.
The drive station gearbox, bull and deflection wheels will be monitored with the recently launched DuoTech accelerometer, which combines vibration and shock pulse measurement with HD ENV and SPM HD technologies. These multi-patented measuring techniques deliver exceptionally early warning of deteriorating machine condition.
Sebastian Kröll, Operations Manager of the new 3S Penkenbahn, comments on the investment: "We are already using the SPM handheld instrument Leonova Emerald and achieved good results with it. Since the slowly rotating bull and deflection wheels are an extremely critical part of the system which can be reliably monitored with SPM HD, our decision was obvious. We have also experienced SPM as a reliable partner and are therefore looking forward to further cooperation."  
The HD (High Definition) measurement technologies can be applied at extremely low speeds (ranging from 0.1 to 40,000 RPM), thus enabling condition monitoring on more types of machines than ever before.
In the ski resort of Mayrhofner Bergbahnen, fifty-five cable cars and lifts and numerous family-friendly slopes are available, opening up a vast area in the Zillertal Valley in Tirol in western Austria. In 2013, the Mayrhofen ski area was voted by skiresort.de - the largest ski resort test portal - as one of the best ski resorts in the five-star range.

*) 3S = Tri-cable system using two support cables and a single propulsion cable, with detachable gondolas running in a continuous loop.