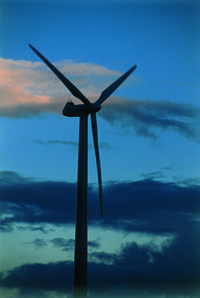 Mungseröd Vindpark to monitor wind turbines with Intellinova Compact
Following the decision to implement bearing monitoring on its wind turbines, Mungseröd Vindpark AB has selected SPM Instrument to supply condition monitoring equipment.
Mungseröd Vindpark, located in Bohuslän on the Swedish west coast, now joins the increasing number of wind power producers running the Intellinova online system for condition monitoring of wind turbines. Mungseröd Vindpark is the management company of a wind farm comprising six NegMicon NM72 turbines. The company and the turbines are owned by seventeen part owners, most of which are small businesses and minor, local wind power companies.
Installation and commissioning take place during Q1, 2012.