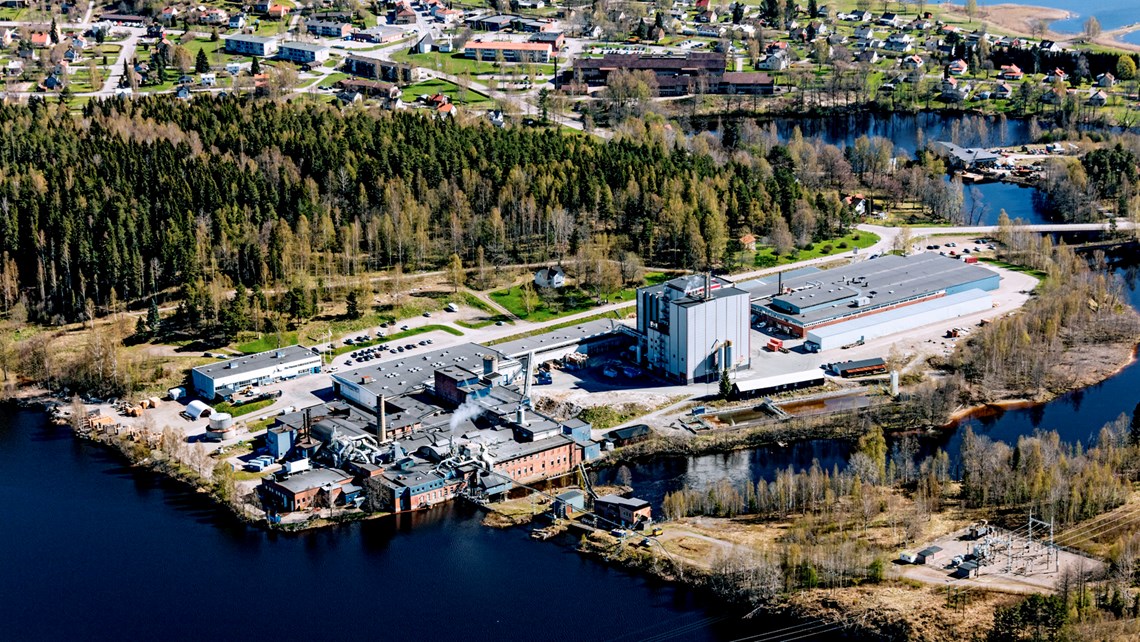 Nordic Paper Åmotfors continues expansion of vibration monitoring with HD technology on PM6
From Swedish paper mill Nordic Paper Åmotfors, SPM Instrument has received an order for the Intellinova online system with DuoTech accelerometers for installation of additional measuring points on the PM6 specialty paper machine.
Since the spring of 2013, SPM Instrument is the main supplier of vibration monitoring for rotating equipment at Nordic Paper's three paper mills in Sweden. This latest order from Nordic Paper Åmotfors includes two units of the Intellinova online system with vibration modules and sixty-four DuoTech accelerometers intended for installation on the drying section. The investment is part of a goal to introduce online monitoring on all measurement points on PM6. With thirty-two channels per unit, Intellinova is very suitable for applications with many measurement points, such as paper machines.
The DuoTech accelerometer combines the best of two cutting-edge condition monitoring technologies. The two patented measurement technologies HD ENV and SPM HD make it possible to obtain a complete condition status of monitored objects with exceptionally clear measuring results and very long forewarning times of deteriorating mechanical condition.
The system is already delivered to the mill and will be installed during the planned maintenance stop in the summer of 2018. In addition to the already implemented online monitoring of PM6 with Intellinova, the Åmotfors plant also uses the portable data analyzer Leonova Diamond for route-based measurement on less critical equipment.
Nordic Paper Åmotfors produces 40,000 tons of specialty unbleached kraft paper annually on the two specialty paper machines PM1 and PM6. Production is based exclusively on Scandinavian fiber, and more than 90% is exported.
For more information, please contact Sales Manager Tomas Årman, SPM Instrument Sweden, tomas.arman@spminstrument.se or +46 (0)70-330 84 38.