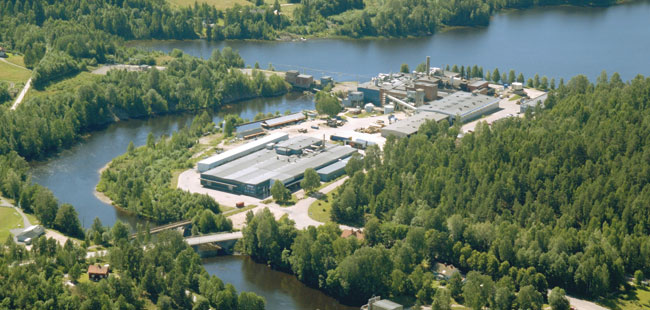 Nordic Paper Åmotfors to introduce online condition monitoring
Swedish paper mill Nordic Paper Åmotfors is a long-term user of SPM portable condition monitoring instrumentation. The mill is now choosing to invest in an online system to ensure operation and production for future capacity expansion on one of its paper machines.
At Nordic Paper Åmotfors in Värmland in Midwest Sweden, the maintenance department has been using portable SPM instruments for many years. Its latest investment in portable condition monitoring was in 2013, when a Leonova Diamond was purchased. As a result of an earlier standardization decision within the Nordic Paper Group, the ongoing partnership with SPM is taken one step further through the investment in a new online system for paper machine PM6.
The initial phase involves a total of thirty-four measuring points to be connected to two online measuring units; Intellinova Standard with a thirty-two channel capacity and Intellinova Compact with six channels. In both measuring units, the SPM HD measuring technique for shock pulse measurement can be combined with vibration monitoring for optimal monitoring with long forewarning times for deteriorating mechanical condition.
"We have used the SPM since the mid-eighties, and have always tried to stay updated in terms of both equipment and personnel training. After our recent upgrade to Leonova Diamond, it is only natural that the next step is to implement online condition monitoring on the most critical positions. We strive for as good preventive maintenance as possible, and this investment further raises the standard of our preventive maintenance work," says Christer Österberg, Maintenance Manager at Nordic Paper Åmotfors, in a comment on the investment.
Installation and commissioning will take place this summer.
On two speciality paper machines, Nordic Paper Åmotfors produces unbleached Kraft paper used in cold rolled steel, in high absorbent paper and electrotechnical paper. The paper machines PM 1 and PM 6 have a combined annual production capacity of 46,000 tons.