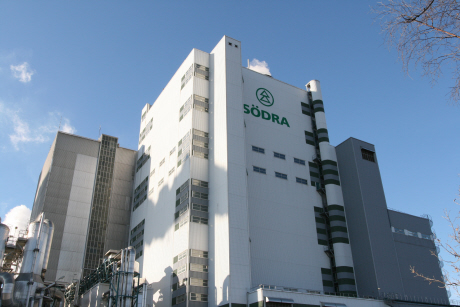 Södra Cell Värö automates its condition monitoring
Södra Cell Värö in Väröbacka on the Swedish west coast has chosen SPM Instrument to supply online condition monitoring equipment. The Intellinova Compact online system contains the patented SPM HD® measuring technique combined with vibration analysis.
Södra Cell is one of the world's leading producers of market pulp, with an annual production of over two million tonnes. Most of the raw materials for the pulp come from forests owned by Södra's member farmers in southern Sweden.
The online system Intellinova Compact includes the SPM HD measuring technique for shock pulse measurement. The method is particularly suitable for bearing monitoring of low-speed applications. The system will monitor three of the pulp mill wash presses (6-16 RPM) around the clock and will be accessible from all the world using cloud services, i.e. via Internet file storage.
Tomas Årman, Manager of Swedish Sales at SPM Instrument, comments on the order: 'We are very proud of this most important commission from Södra Cell Värö. We look forward to helping Södra Cell Värö with an efficient tool to carry out planned maintenance work in an optimal manner, and to minimize any unplanned downtime.'
The measuring system will be installed and commissioned in the spring of 2013. In a press release, Stefan Glendell, Preventive Maintenance Manager at Södra Cell Värö, says: 'The choice fell on SPM Instrument for several reasons. SPM was able to show a large number of efficient reference facilities while also showing great commitment and interest from several parts of the SPM organization. We also have high hopes for the analysis capabilities in the software, such as the Colored Spectrum Overview function.'