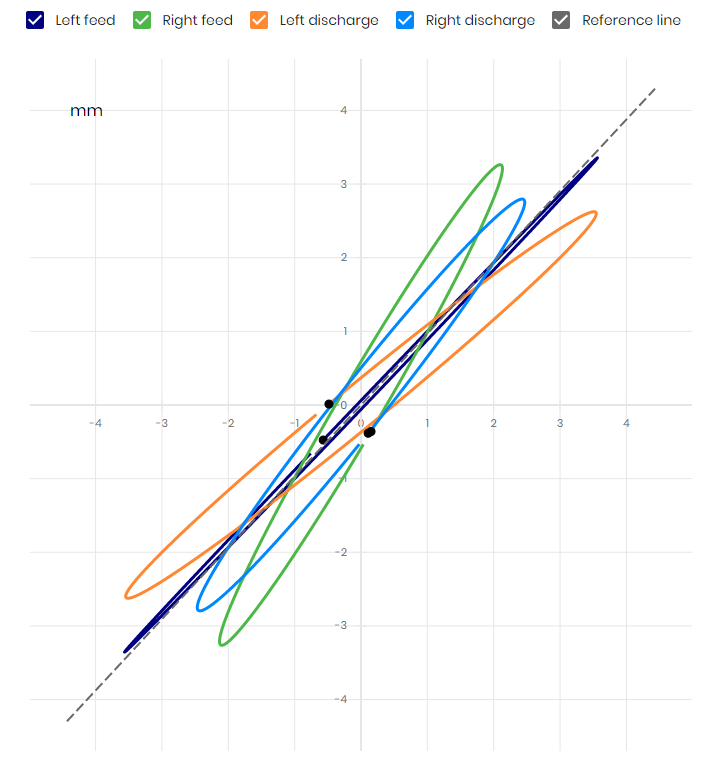 SPM Instrument launches process optimization for vibrating screens
In 2022, SPM introduced process optimization using HD measurement technology. Grinding mills in the mining and mineral processing industry were the first to benefit from this new way of utilizing high-definition vibration data. SPM now presents process optimization for another application in this capital and energy-intensive industry: the vibrating screen.
The exceptional data quality delivered by SPM's HD measurement technologies can provide information not only on the mechanical condition of production-critical machines but also valuable insights into the inner workings of various industrial processes.
Optimization of the screening efficiency in vibrating screens
Right at the heart of the mineral processing operation, the high-cost vibrating screen is a vital piece of equipment, not seldom without redundancy. Its process efficiency significantly impacts production levels and the bottom line.
For optimal screening performance, uniform movement of the screen corners is crucial. The motion of the corners in relation to each other highly impacts throughput and production rates. SPM's screen performance monitoring solution is a process optimization tool for visualizing screen motion. It provides insight into the dynamics of the screening process and enables operators to optimize its efficiency.
By monitoring the orbital movement of the corners and comparing the orbital shapes, both the maximum deviation from the center and the throw angle for each corner, it is possible to assess vibrating screen performance.
The screen performance monitoring solution detects unfavorable screening conditions that can cause various problems, including plugging and blinding, mechanical stress, overload, screen media wear, excessive energy consumption, and process capacity losses. A well-functioning vibrating screen limits the wear rate, thus extending its working life, and also reduces downtime costs for manually cleaning the screen decks.
SPM's screen performance monitoring solution provides a clear picture of the screen's orbital motion across its corners. It helps determine if the screen performs at full capacity and is an excellent aid to maintenance and production.
The oil and gas industry can also benefit from the screen performance monitoring solution on shale shakers.
Process optimization and condition monitoring – a winning combination
Taking advantage of high-resolution process data to boost manufacturing processes is a winning strategy. In industries with high production costs, combining the benefits of condition-based maintenance with those achieved through process optimization is a formula for success in the quest for higher profits.
For more information, please contact:
SPM Marine & Offshore
Telephone +31 (0)416-747001 or info@spmmarineoffshore.com