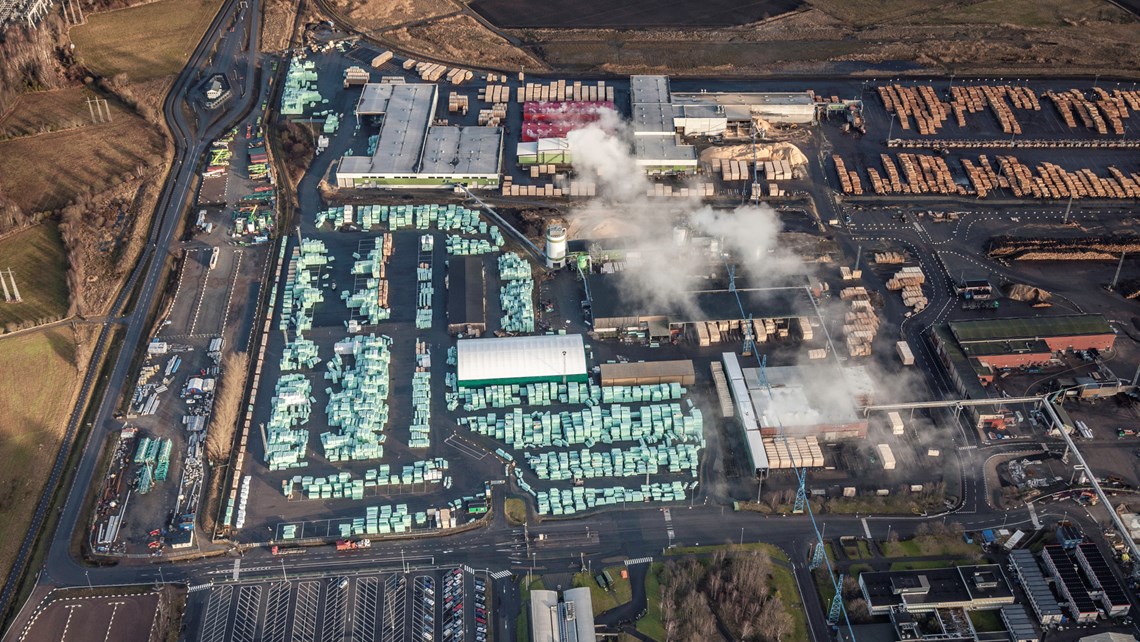 SPM Instrument secures major order in the sawmill industry
Swedish sawmill Södra Wood Värö has placed an order for a large online system from SPM Instrument to monitor critical machines in the timber sorting, saw-line, and finishing sections.
After a thorough evaluation process, SPM Instrument was chosen to supply a combination of online systems from the Intellinova series, comprising three Intellinova Parallel EN units (sixteen channels for parallel vibration measurement), five Intellinova Compact units (eight vibration channels), and eighty-three DuoTech accelerometers.
The Intellinova online system will be used to monitor the mechanical condition and lubrication condition of the electric motors for bark rotors in the de-barker, reducer*), circular saws, rip saw, chipper, trimmer**), and planer.
Installation, configuration, and commissioning will be carried out by SPM service engineers. When the monitoring system is operational, Södra Cell's PdM staff will handle the monitoring and analysis of measurement data.
Jöran Holme, Maintenance Manager at Södra Wood, commented: "In conjunction with the development of maintenance strategies for our A-rated machines, it became important to measure the degree of wear on our most critical machines in order to detect wear and tear early. The Södra Cell pulp mill in Värö has extensive experience in vibration measurement, and it was obvious for us to take advantage of the expertise and experience within Södra Wood and Södra Cell."
Andreas Lindblom, Maintenance Manager of the mechanical workshop at Södra Cell, is responsible for the measurement group that assisted in the development of measurement methods, and will also perform measurement and analysis of measurement results: "By utilizing common resources and experiences within the two plants, we can develop our maintenance in a cost-effective way," said Andreas.
Södra Wood is part of the forestry Group Södra, one of Europe's leading suppliers of timber products, with customers in the construction industry, construction companies, carpenters, packaging industry, and wood processing industry. The sawmill in Värö is one of Södra Wood's six sawmills in Sweden, which supply wood products all over the world. The annual production in Värö amounts to 585,000 m3 of sawn timber for the main markets in Scandinavia, the UK, and the US.
*) The reducer removes the rounding and bark of the log, giving it a rectangular profile, from which planks and boards are cut. The reduced material is often used as cellulose chips or fuel.
**) The trimmer removes any defects from the boards then cuts the lumber to predefined lengths.
Intellinova® Parallel EN is a high-performance online system, perfectly suited for condition monitoring of industrial equipment with high availability demands.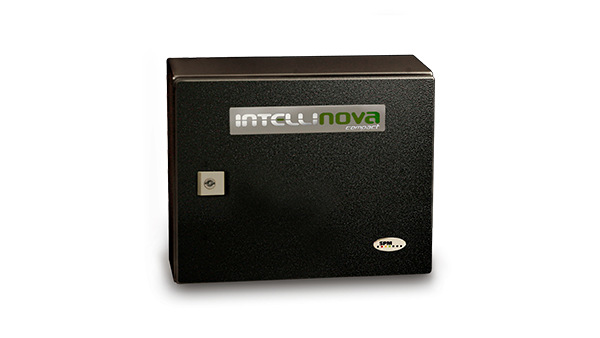 Intellinova Compact is a high performance system, well suited for remote monitoring in most industrial environments.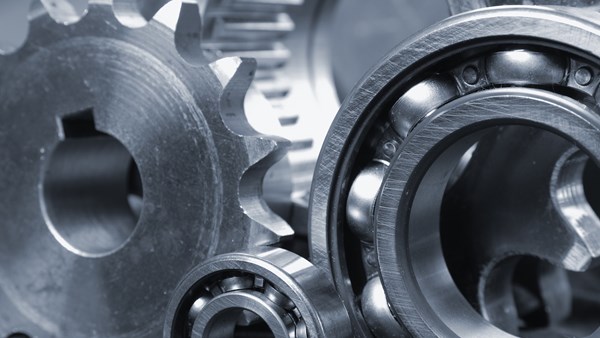 HD technologies provides extremely long pre-warning times, maximizing the planning horizon for maintenance and repairs.