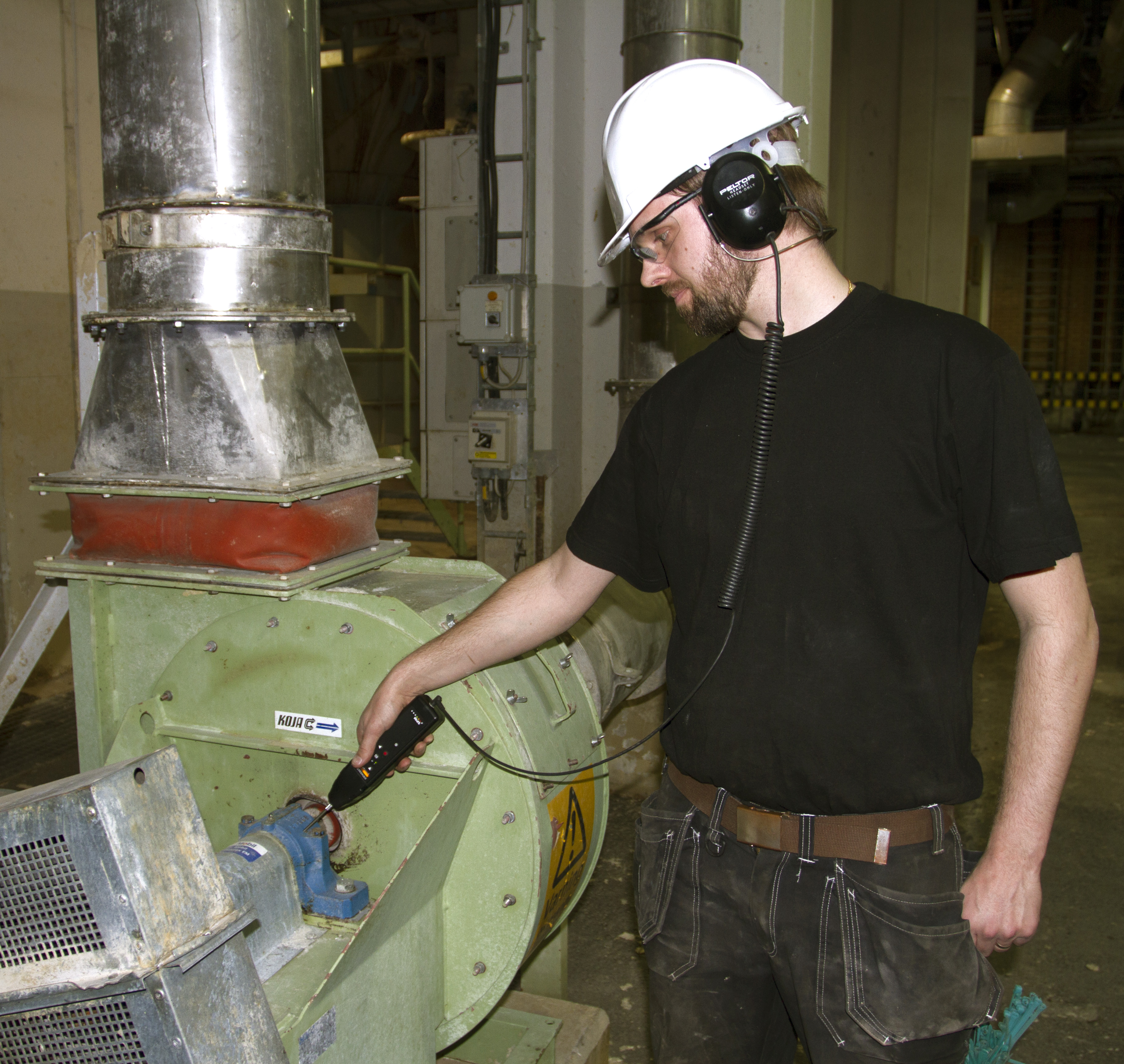 Stethoscope ELS14 an important part of the toolbox at Stora Enso Fors
Listening to machine sounds in order to identify potential problems is common practice in many industries and Swedish paper mill Stora Enso Fors in southern Dalecarlia has long been frequent users of SPM's earlier stethoscope.
Frequent use in the harsh plant environment - with high levels of heat and humidity - puts high demands on the sustainability of the stethoscope. In conjunction with the development of ELS14, the new generation of the electronic stethoscope, the maintenance department at Stora Enso Fors took part in field testing prototypes and have thus been able to provide valuable input and suggestions, resulting in the functionality and performance offered by the recently launched ELS14.
Mats Dickfors, preventive maintenance inspector at Stora Enso Fors, says: "What we like about the stethoscope is that it is convenient, easy to handle and feels good in your hand. The ability to record and filter machine sounds in a quick and easy way is a big advantage as well. The fact that the instrument can also be used with Bluetooth*), rendering the cable between instrument and headphones unnecessary, provides greater certainty when listening to rotating machinery. The instrument is neat, reliable and of high quality."
ELS14 was launched in April and at the time of writing, the maintenance department at Stora Enso Fors has seven new stethoscopes at its disposal.
The Stora Enso Fors mill is one of the world's largest and most modern facilities for producing carton board for consumer packaging and printing purposes. It is an integrated mill with its own pulp mill and two board machines, KM2 and KM3. The latter is equipped with the Intellinova system for online condition monitoring, while the remaining measuring points are monitored through periodic measurements with the portable instrument Leonova Infinity.
For more information about the stethoscope and the useful new features, please contact your nearest SPM representative.
*)Stora Enso Fors has opted to use an external device for wireless transmission (not supplied by SPM) to the headphones via Bluetooth.