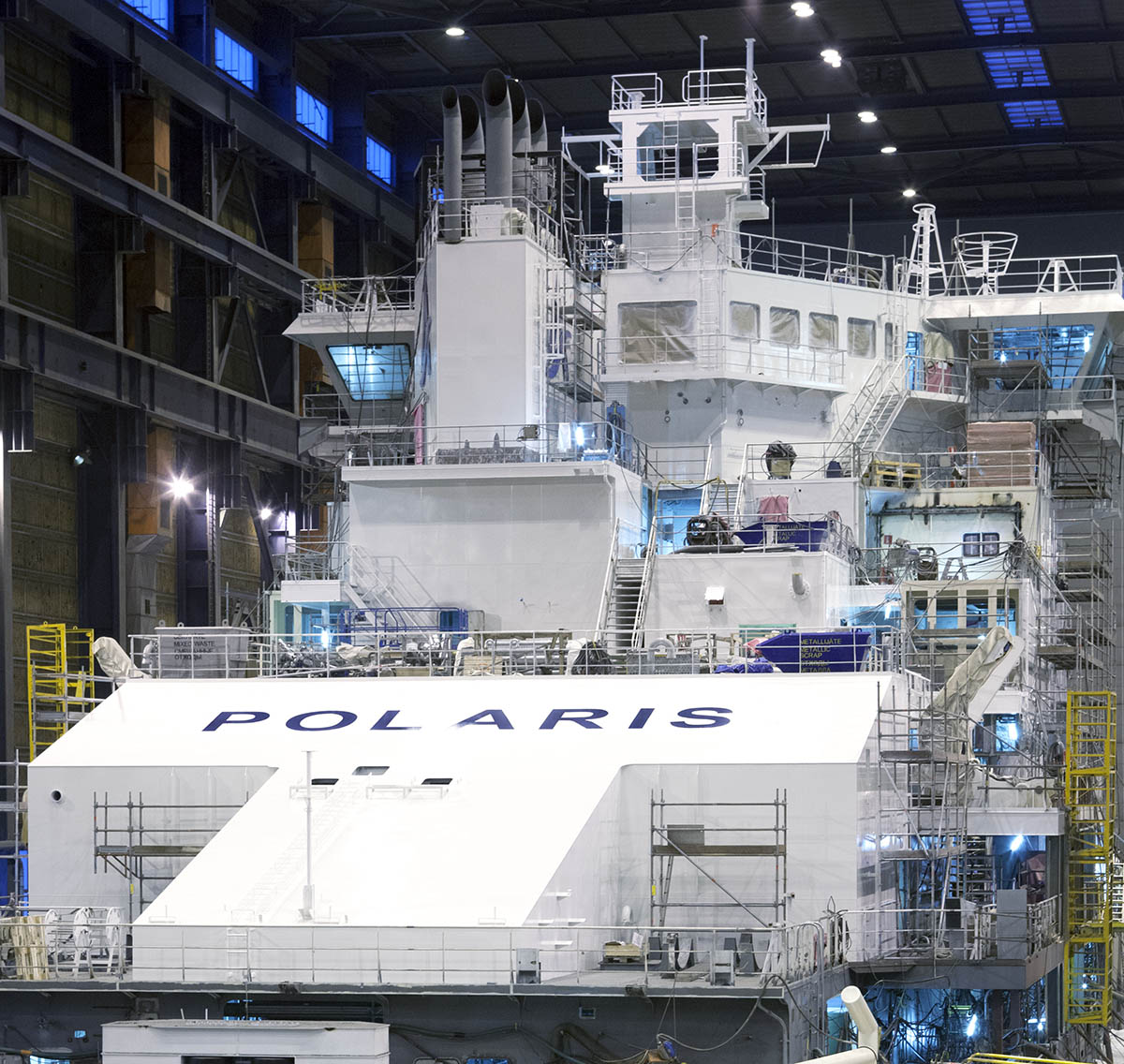 World's first LNG-powered icebreaker to use Leonova Diamond IS for condition monitoring
SPM Instrument Finland has received an order for Leonova Diamond IS from Arctech Helsinki Shipyard, which is building the new icebreaker "Polaris" for the Finnish Transport Agency. The icebreaker will be powered by both diesel and liquefied natural gas (LNG), making her the first LNG-powered icebreaker in the world. "Polaris" will be handed over to her owner later this year.
Leonova Diamond IS is an ATEX/IECEx certified instrument for potentially explosive environments, combining the most commonly used condition monitoring technologies: SPM HD for shock pulse measurement on rolling element bearings in the 1-20,000 RPM range, and HD ENV along with vibration analysis. Both technologies can be used with the new DuoTech accelerometer with quick connector for easy and fast connection to SPM adapters installed on the machines. All the measured machine condition information will be handled, stored and analyzed using the comprehensive Condmaster Ruby software.
The main purpose of "Polaris" is icebreaking, but she will also be able to perform oil spill response operations and emergency towing under demanding conditions in the open sea in both winter and summer. This means that "Polaris" will operate all year round to ensure safe seaborne transports in the Baltic Sea. The vessel will be able to operate in temperatures as cold as -30°C.
Arctech Helsinki Shipyard Inc. specializes in arctic shipbuilding technology, e.g. building icebreakers and other arctic offshore and special vessels. Arctech has a long history and experience in building arctic vessels. Helsinki Shipyard was established in 1865 and since then more than five hundred ships have been built in the same location. The shipyard has delivered about sixty percent of the icebreakers in operation around the world.
The Finnish Transport Agency (FTA) is responsible for Finland's roads, railways, and waterways and the overall development of Finland's transport system.